Casinos Could Replace Slots with Video Game Slot Machines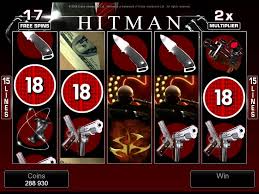 If you've never heard of video game slots, you're in for a treat. On this page of Lexis Games, we are going to look at this new technology and explore how video slot machines could be the next big thing at online casinos. We are going to look at the decline in traditional slots and how new skill-based video game slots could be the next big thing at online casinos.
Traditional Slot Machines are On The Decline
It's no secret that revenue from slot machines has been on the decline over the past number of years and this could spell trouble for casinos, especially when you consider that the majority of revenue comes from slots games. There are some that say the drop has been because slots don't appeal to the millennial and that the youth of today want more sophistication than just spinning reels. They are used to playing interactive video games with players from around the world where strategy and skill is required and they just don't seem to be as interested in standard casino games even if they can win money. This is especially true now with the introduction of eSports.
In an effort to try and combat this problem, casinos have been looking at moving towards newer technology and this is coming in the form of video game slot machines. We have already seen the introduction of bonus rounds and even some bonus games with story features in online slots, but now it seems that this may be taken a step further. If you are up for high-quality slots games and lucrative wins, we recommend trying out the underwater progressive slots at the playonlineslotsfree.com site. See where to find them and how to play them for free.
A Move to a New Technology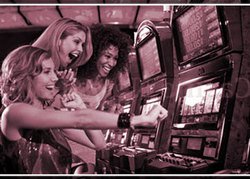 Casinos are now looking at different types of gambling and one such solutions has come from GameCo. The company are calling it the Video Game Gambling Machines or VGM. The VGM lets players gamble on video games and use their skills to determine the payout. It sounds exciting and the premise behind it is that players will get to play a number of different games while gambling against the house. The types of games that will be made available include racing, first person shooters, fighting, sports, puzzle games, hidden object games, match 3, and multiplayer online battle arena games.
This new technology could be the thing to save the casino and make its way into the online casino industry too where more and more gamblers prefer to play. The change is one that is definitely needed and the widespread use of technology along with how we are all now born immersed in technology has paved the way for video game slot machines.
The fastest game changers have been the use of smartphones, social media, and the development of video games. Today we have wider connectivity across the world and video gaming online is one of the most popular trends and has also led to eSports or professional video gaming.
Lexis Numerique is one of the most creative publishers who have worked with the likes of Ubisoft, Nordic Games, and more and have created games such as Horsez along with games such as Red Johnson's Chronicles: One Against All, a puzzle detective game.
Skill Based Slot Machines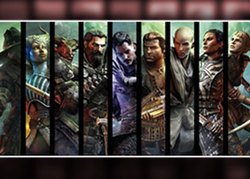 There are some casino software developers that are starting to tap into this new technology and integrating video games into base game and bonus features of their online slots. This has led to more entertainment and immersion for players. There are some online slots that blur the distinction between video slots and video games to some extent and these have proven really popular. You can try many of them for free. All you need to do is claim this $35 bonus offer from the best Canadian online casino and start playing immediately.
Video game machines are essentially electronic gaming terminals similar to slot machines. The game operation is different and more like a video game. This makes it largely skill based and players bet on their own skills and their intention to reach a certain target score. The payouts are then calculated based on their wager and the score achieved. While these are skill based games, there are several mathematically-calculated variables that are implemented to keep things balanced too.
Many of the games have a strong story narrative element that has been added to help with player engagement. The games allow players to choose their bet and depending on the game they will have different goals to achieve and these may be time-constrained. The games might also feature different maps or game configurations that vary in achievability or are random according to a mathematical model similar to online slots RTP.
GameCo were the first to bring video game machines to the industry with their FPS arcade style machine called Danger Arena. Their other games include Pharaoh's Secret Temple which is a Match 3 game and Nothin' But Net, a basketball title. The company has also signed a deal with Bandai Namco and will be developing a VGM version of Beat'em Up and Soul Calibur. Other titles will include T2: Terminator 2 First person shooter (FPS) and Steve Aoki's Neon Dream.
Will We See Video Game Slot Machines Online?
Online slots are by far the most popular games at online casinos and they have changed a great deal over the past number of years too. New features and bonus games have been introduced to help immerse players and provide more entertainment value. Some slots come with interactive features and storylines that players follow as the game progresses. There are branded slots that include animations and movie content too that helps keep players entertained. Bonus games such as Pick'em rounds also help to propel the story along. 3D video slots paved the way for more interaction and these cutting edge games added yet another dimension to the games with enhanced graphics, animations, and storylines. Play the best slots games with free spins and great bonuses at mr green casino and get ready for video games slots machines.
There are some casinos that are already incorporating video game elements into their slots games and some of the titles include Art of the Heist by Playson, Castle Builder by Rabcat, and X-O Manowar by Pariplay. There are also games such as NetEnt's Emoji Planet and Play 'N Go's Viking Runecraft that take elements from the "Match 3" casino game genre as their basic elements and these can be found at the likes of Mr Green casino. There are also online casinos that operate as Adventure Casinos where players have to complete missions or progress on a map to receive achievements and bonuses. These online gambling sites have proven extremely popular with younger adults and those looking for the best indie games to play.
VGMs are predominantly available in land-based casinos at the moment but they are proving to be very popular and we are sure to see them making their way to online casinos soon too. Online slots are already implementing some of the elements of video game machines to bring them closer to video games so we are sure it is just a matter of time before we see video game machines available to play at all the top online casinos. If you like the idea of testing your skills while enjoying the thrill of real money gaming from the comfort of your desktop or mobile then VGMs are just the thing and will soon be part of the online gambling experience too.