The Best Video Games From Indie Developers 2018
They're often less repetitive too and bring the developer's artistic vision to life. Below you'll find Lexis Games' 5 best indie video games, each of which is unlike the worst video games ever.
Little Nightmares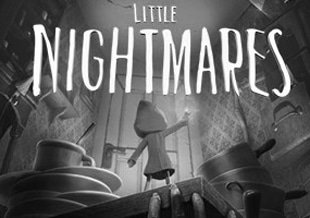 This is a puzzle-platform horror adventure game developed by Tarsier Studios. It was released in April 2017 and published by Bandai Nampo Entertainment for Microsoft Windows, PlayStation 4, and Xbox One. This is a dark and creepy side-scrolling platformer video game that centres around a little girl who tries to avoid being captured by the crew of a giant ship and being eaten. She doesn't fight back in the beginning and if she's captured by a hungry guest she's tossed into their mouths and the screen fades to black. The little girl, called Six, begins the game as a starving victim but by the end she's turned into something else entirely. All she's armed with is lighter to help guide her through the ship. Your only option to avoid being captured and killed is to sneak around. Each new environment is a navigational puzzle that involves running, jumping, climbing, and stealth. You have to solve the puzzles for Six to progress. Her enemies are horrific and If you enjoy dark, macabre games you will enjoy Little Nightmares.
Monument Valley
This is an indie puzzle video game developed and published by Ustwo Games and released in April 2014. It may be old but it has won plenty of awards and continues to be a big success with players. It is available for all mobile devices too. To play the game you must lead princess Ida through mazes of optical illusions and impossible objects whilst manipulating the world around her in a bid to reach various platforms. There are ten levels that you have to navigate your way through. You are able to rotate the perspective or turn certain parts of the stage around. Things appear 3D but you can't trust your eyes. The game consists entirely of traversal puzzles and there's quite a lot to enjoy in this game. No stage looks the same and everything can change very quickly as you walk. The sound and design of the game is also outstanding. The title cards for each stage tell you a lot but you will have to piece a lot of things together by observing and thinking about the symbolism of things happening around you.
Typoman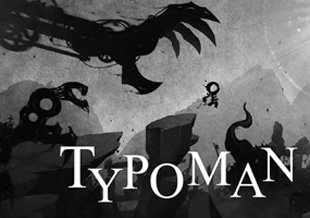 This is a 2D puzzle platformer game released in August 2016 by Brainseed Factory. Players become a character made of letters that is struggling to find their way through a dark and hostile world. The character has a powerful gift though and can craft words to alter their environment. Words can be a blessing or a curse though so they need to be chosen carefully. There are plenty of great game features including the ability to wield the power of altering words that can create, change, and destroy worlds. Players get to solve challenging puzzles with a unique mix of typography and pen and ink graphics. This is a captivating game that tells a story using word puzzles and puns to create a surreal and atmospheric game world. The game also allows features Steam Trading Cards, badges, leaderboards, and achievements. It has a distinct soundtrack too that is perfect for this game. Not only that, it was won a number of awards including being featured at Indie Game Revolution, Best Production at the German Video Game Awards, Best Casual Game, and more. For more great games check out enormous list of casino websites in canada
Inside
This is a puzzle platformer adventure game that was released in June 2016. It was developed and published by Playdead and is available on PlayStation 4, Xbox One, Microsoft Windows, Nintendo Switch, and iOS. Inside is a melancholy, sparsely coloured game and you play as a small boy thrown into a mysterious, dangerous, and often disturbing situation. Players spend a lot of time running from left to right and navigating through lethal puzzles that prevent you from moving to the next level. You won't find any words, text, or dialogue aside from the opening title and closing credits. Inside pulls you into this strange world and it's one of the eeriest and captivating settings ever. The game is full of atmosphere and is one of the scariest sidescroller indie video games we've come across. The final act of this game is crazy and you have to play it to discover what it is.
Life is Strange
This is an episodic graphic adventure indie video game that was released in January 2015. It was developed by Dontnod Entertainment and published by Square Enix for Windows, PlayStation 3 and 4, Xbox 360 and Xbox One. This is a storytelling game and gives players a more personal story in an adventure game. You play as a teenage girl coping with life in a small town. Over the course of the game though, you find that Max is no ordinary girl and the town of Arcadia Bay is very strange. Players have to listen and observe what's going on because your choices will lead you through the game. There are five episodes to play. Episode 1 is called Chrysalis. Episode 2 is called Out of Time, Episode 3 is Chaos Theory, Episode 4 is Dark Room and thought to be the most complicated, conflicting episode of the game. It sets up the final episode too. Episode 5 is called Polarized and is the conclusion to this game where the mystery is finally solved.